Spring Plow Day '00
On April 29, 2000 The Cascade Two Cylinder club held there annual spring plow day. The plow day was held north of Burlington just west of I-5. Coffee and doughnuts were available in the morning and Harold Eastbury and Loren Dahl made some great chili that hit the spot for lunch. We had great weather and lots of people turned out to play in the dirt.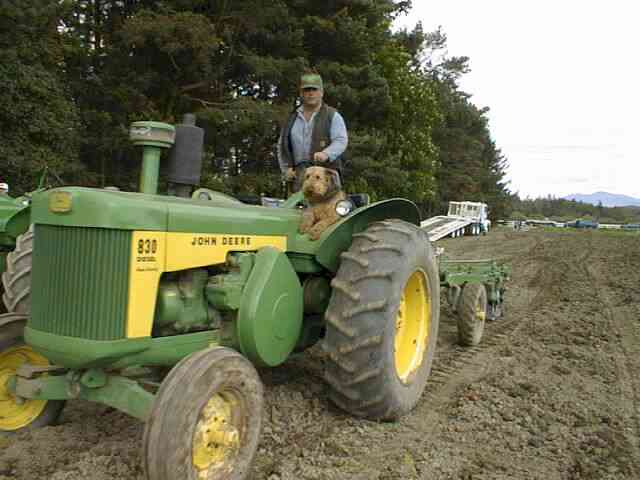 Herk Sorsdal and Buddy on Herk's 830 at the Spring Plow Day.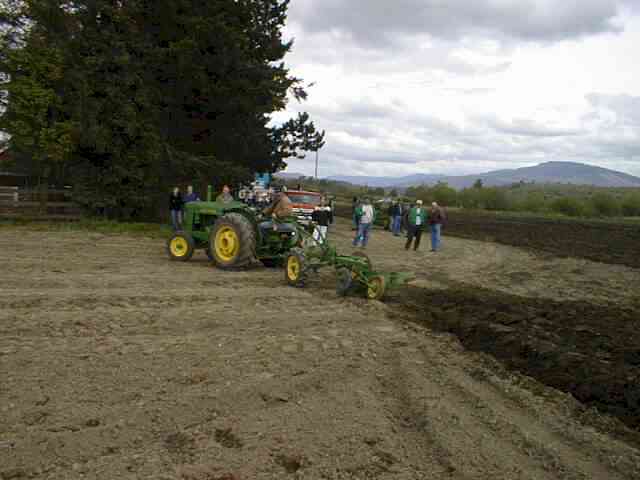 Mike driving Pat and Herk's AR at the Spring 2000 Plow Day.